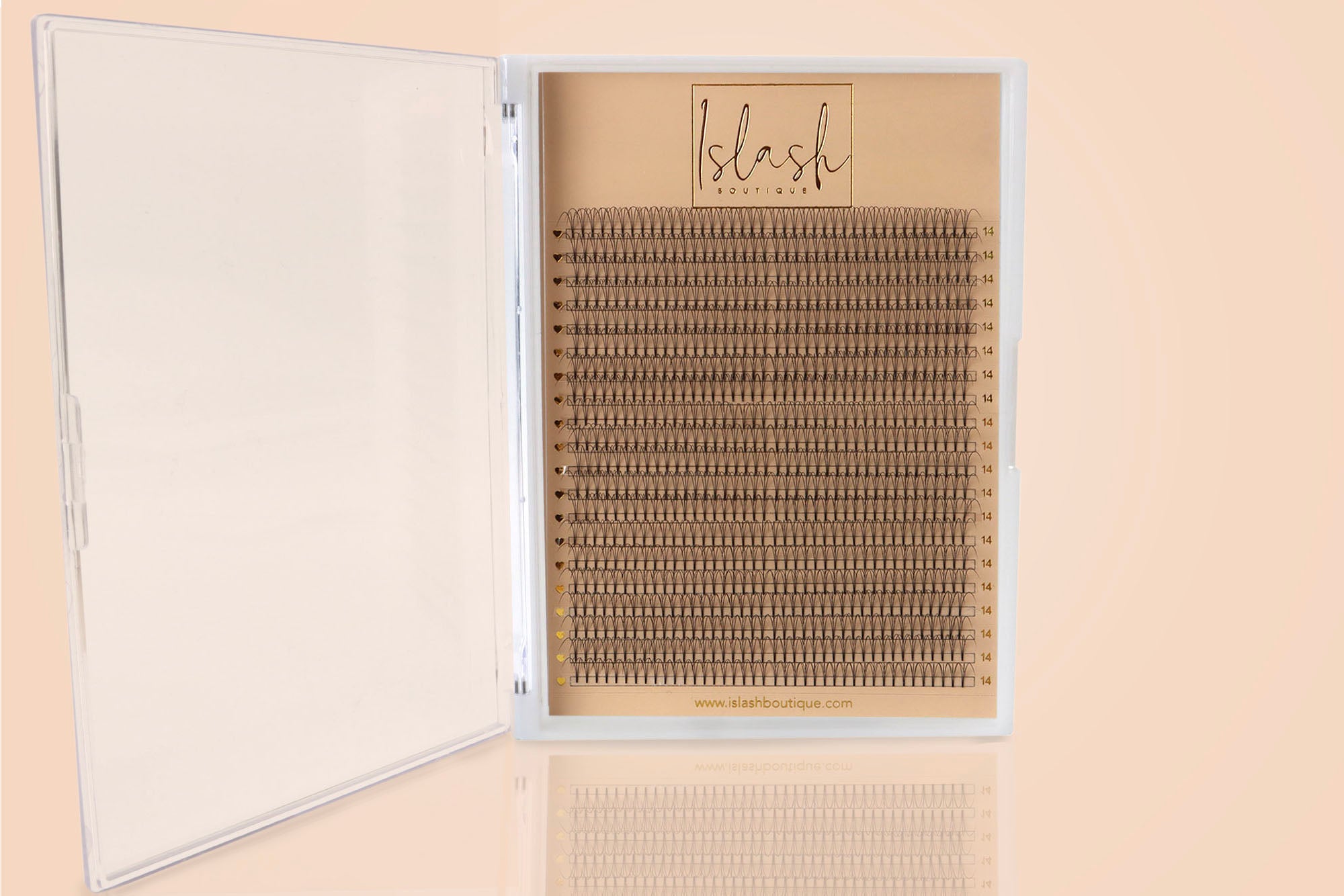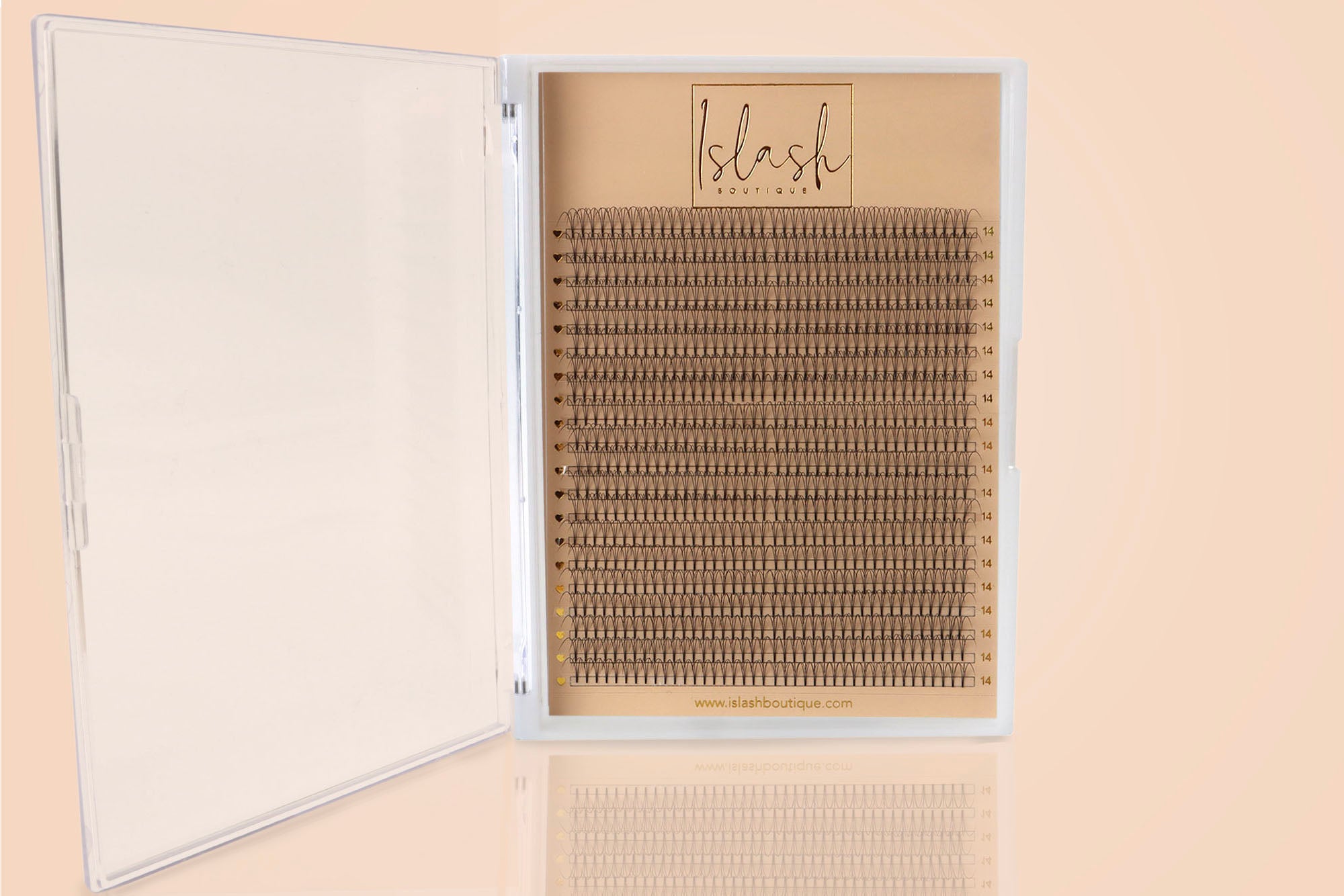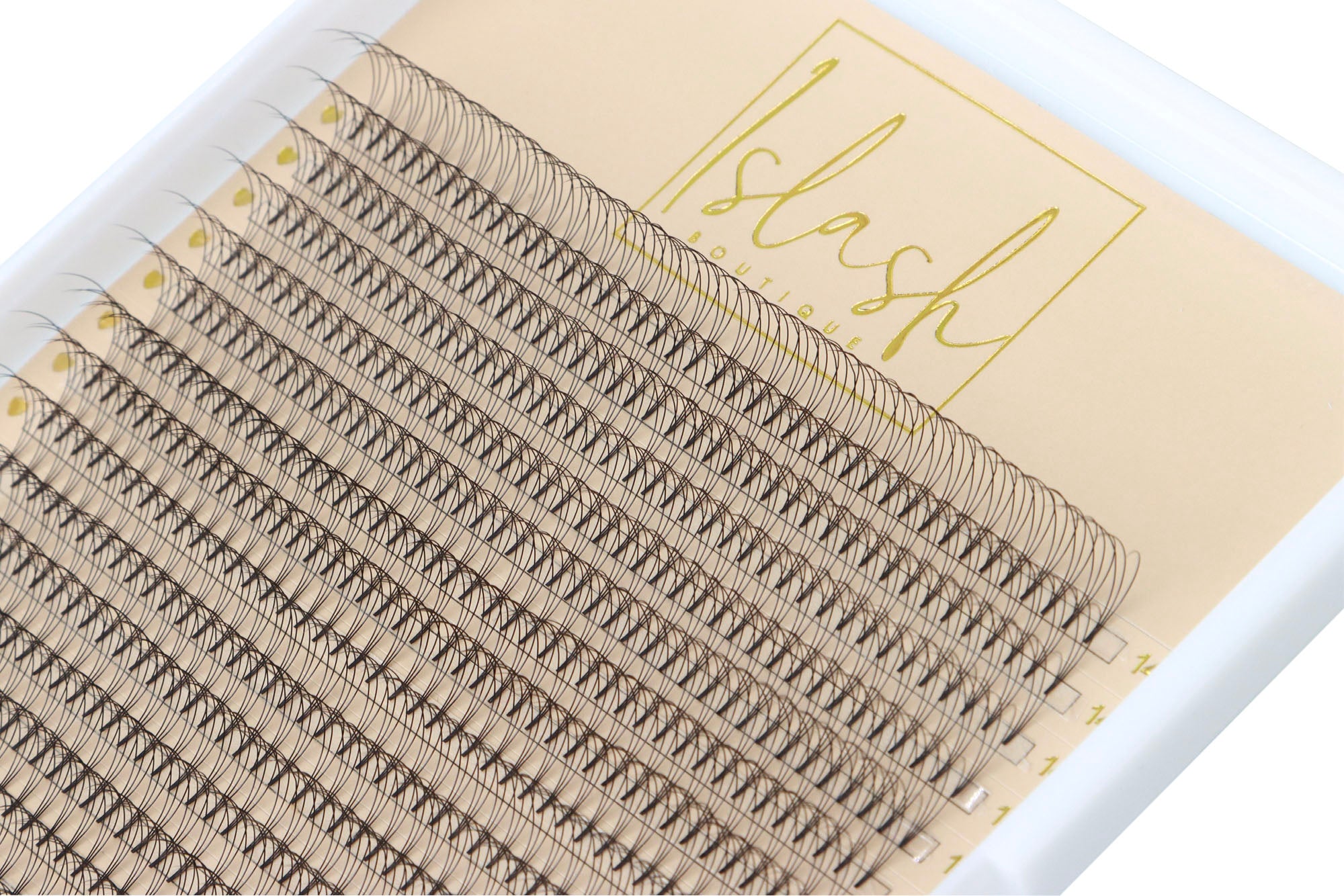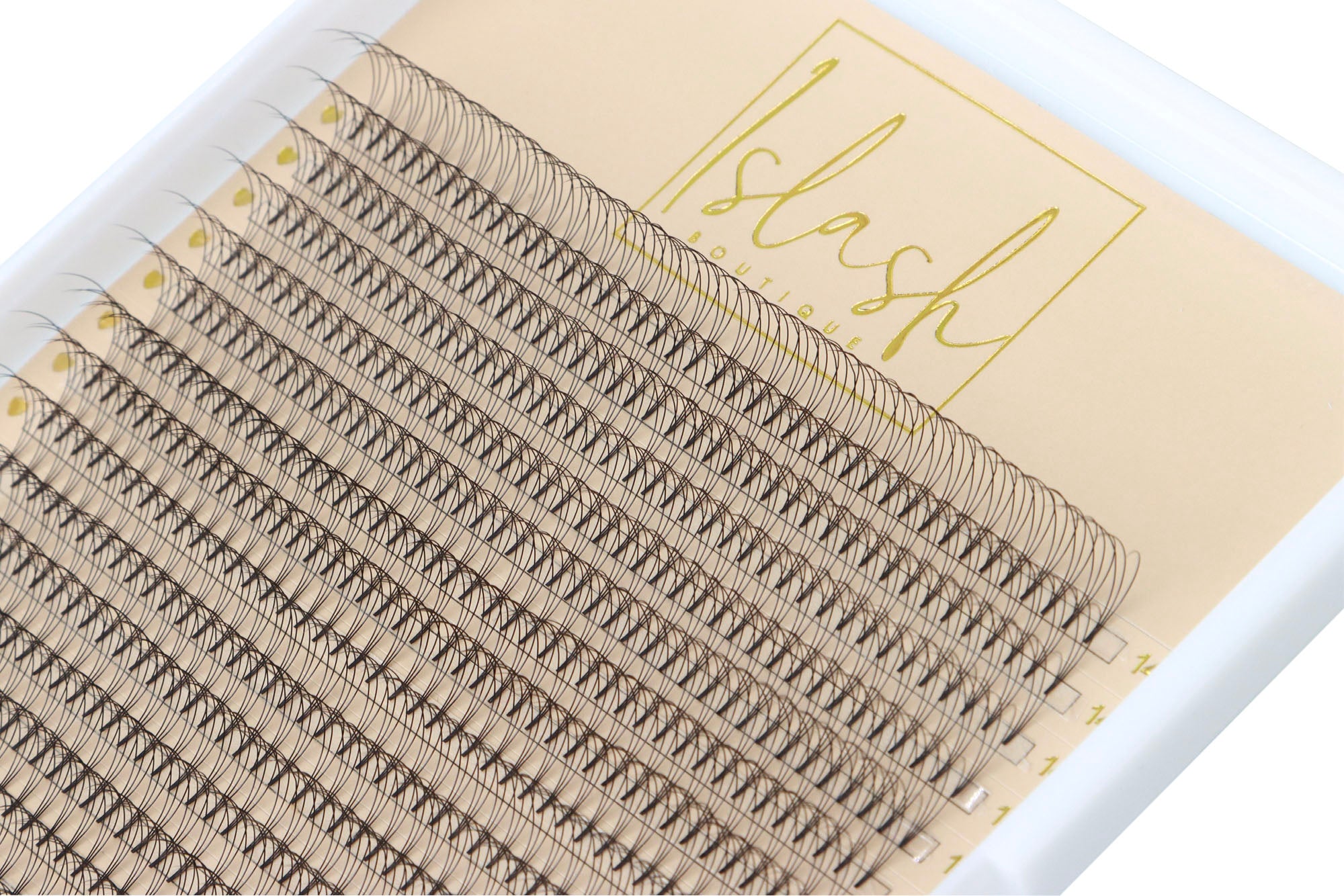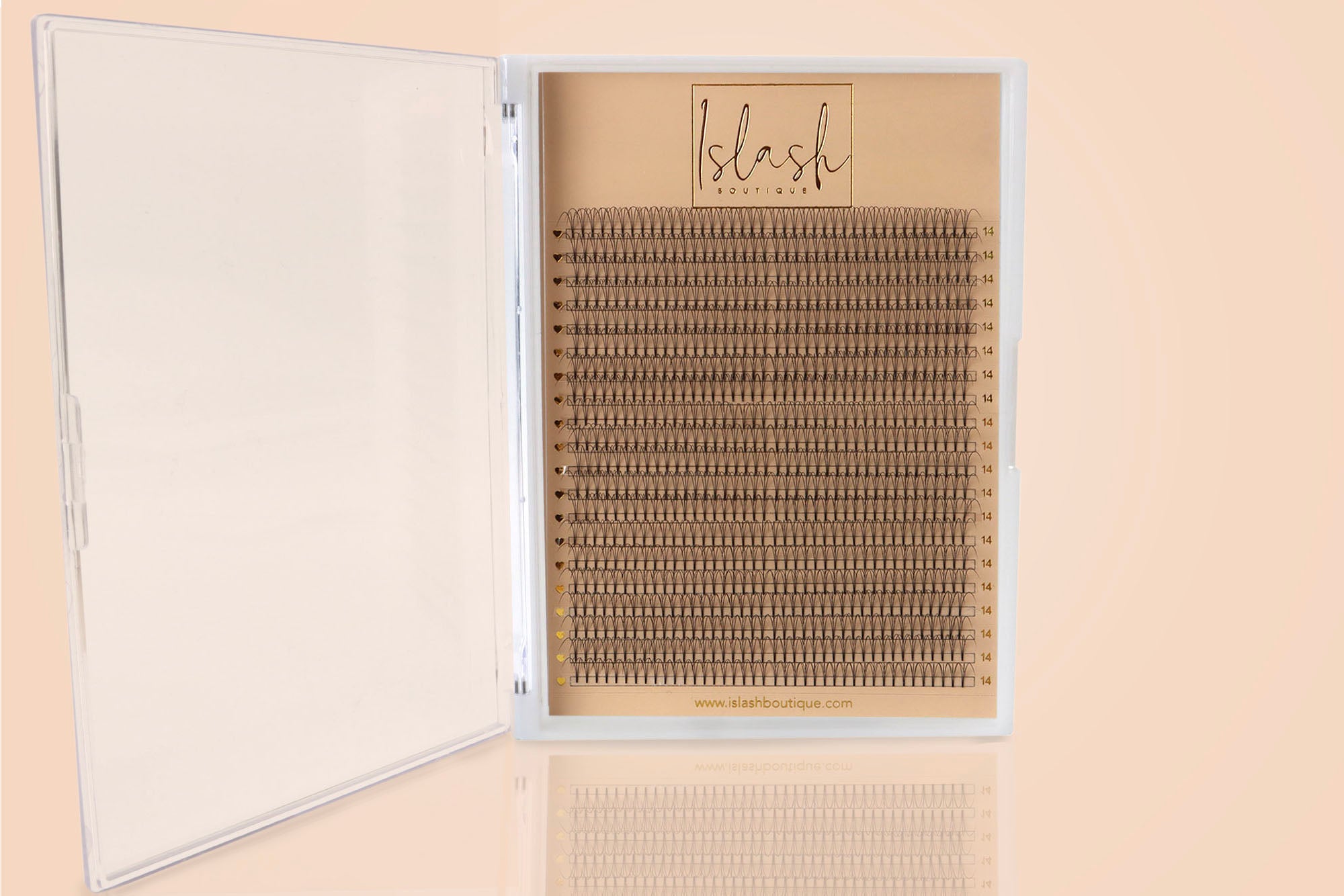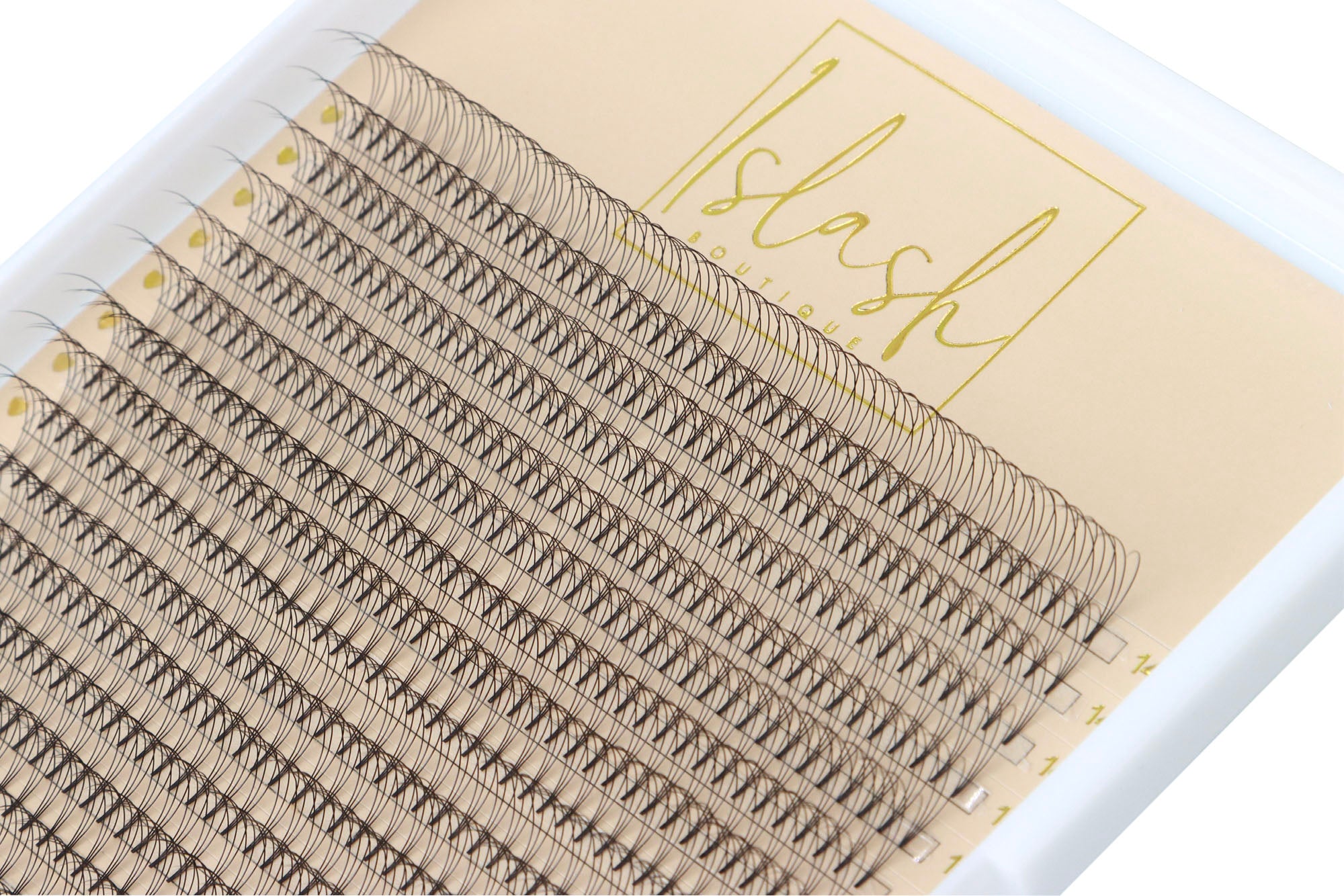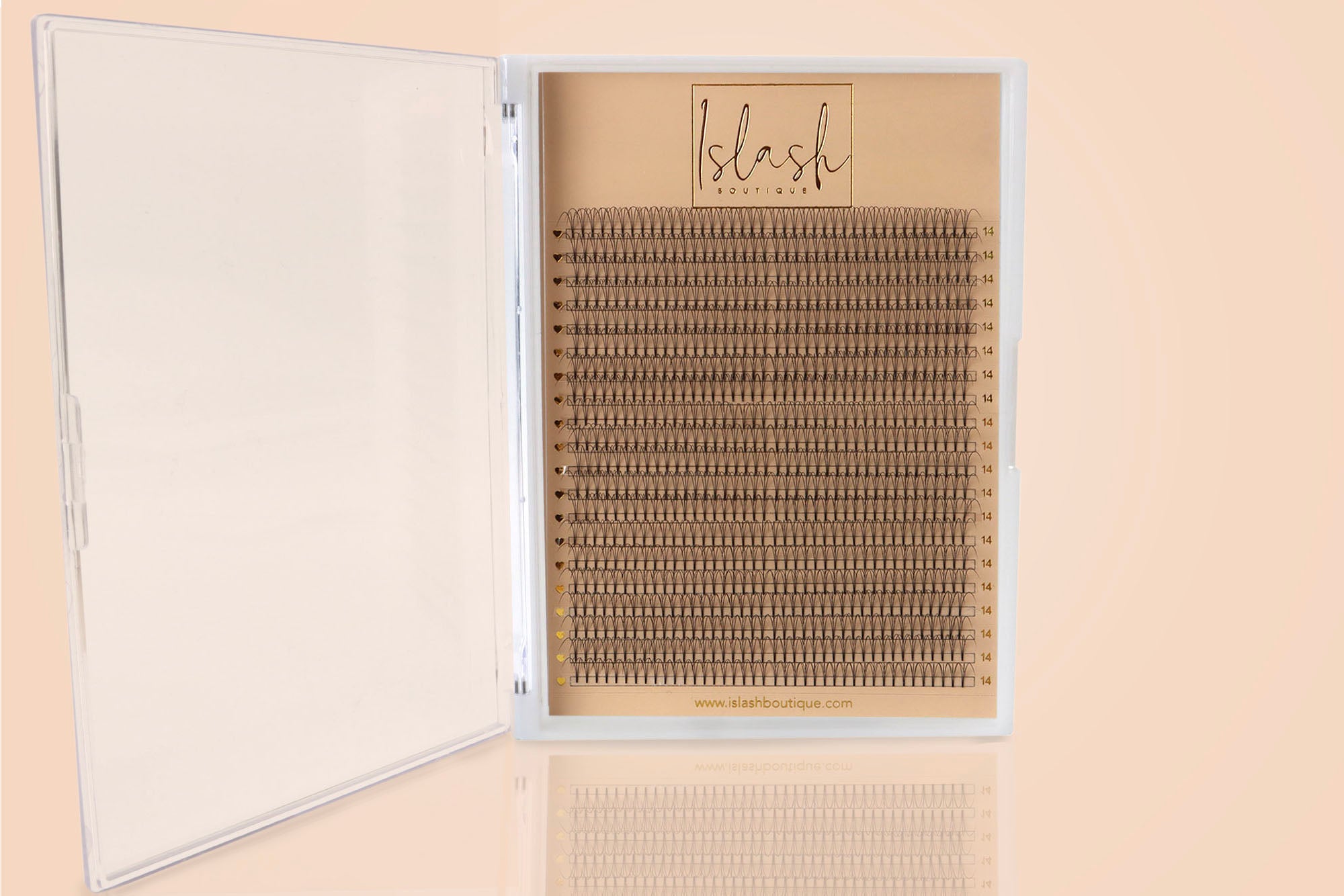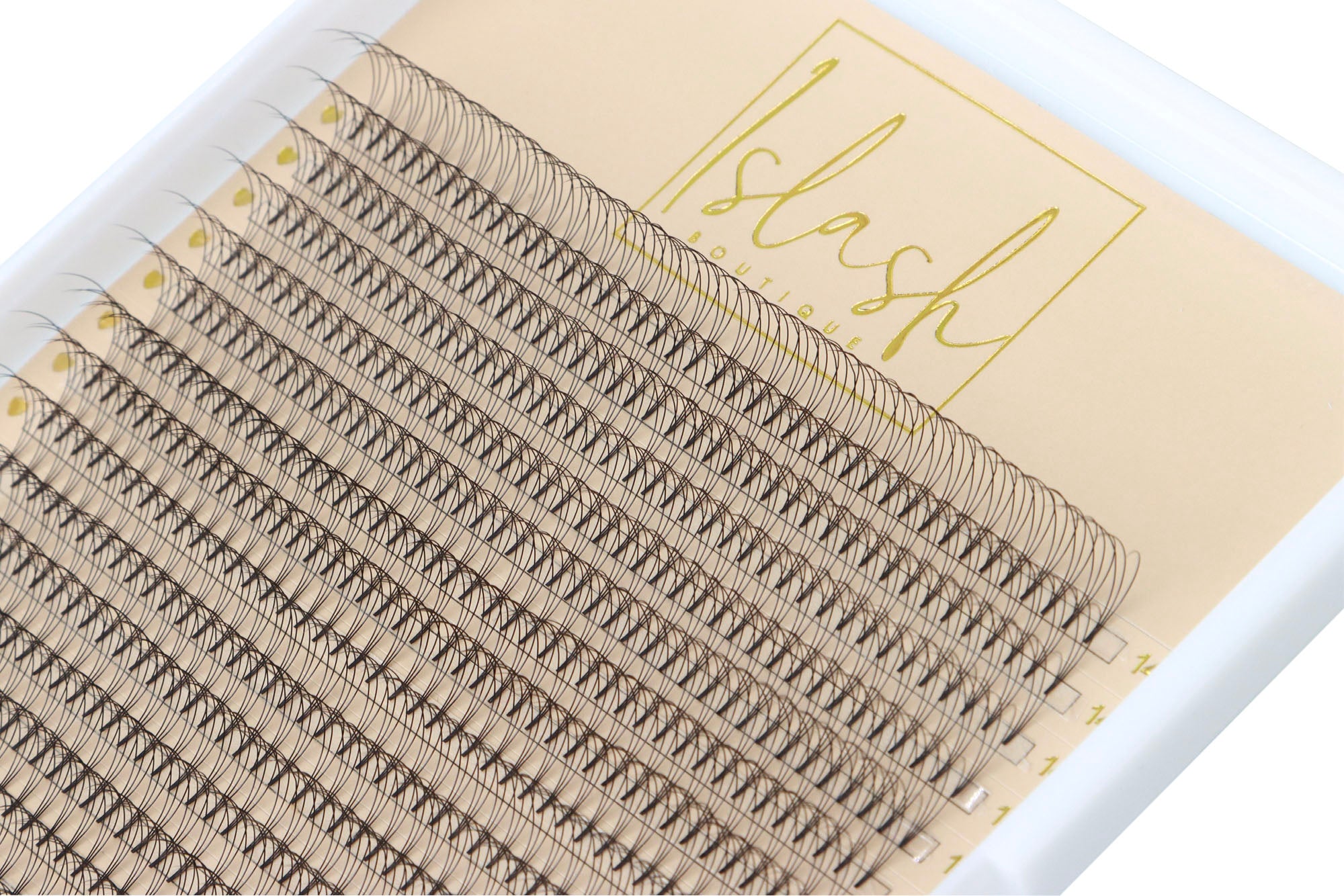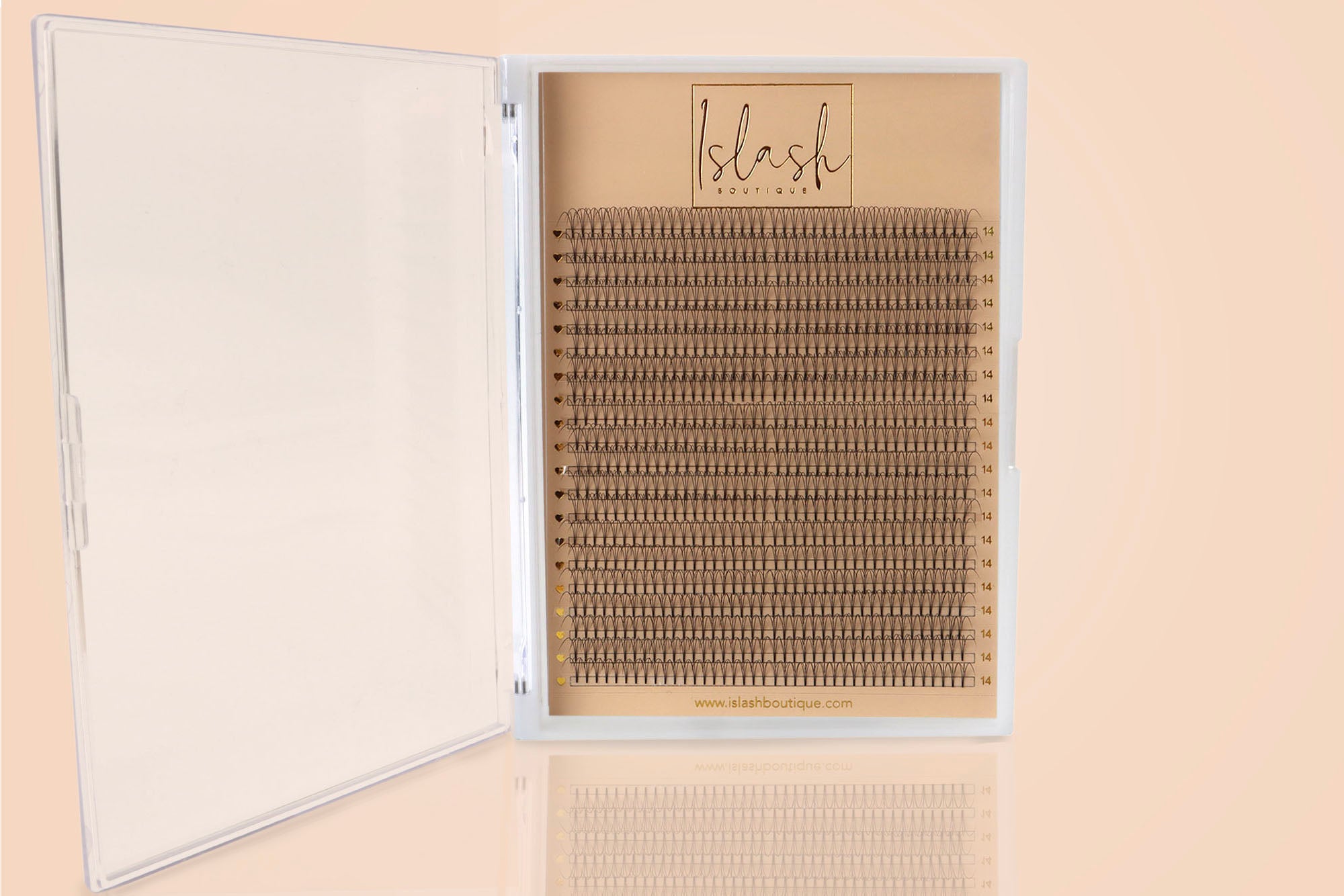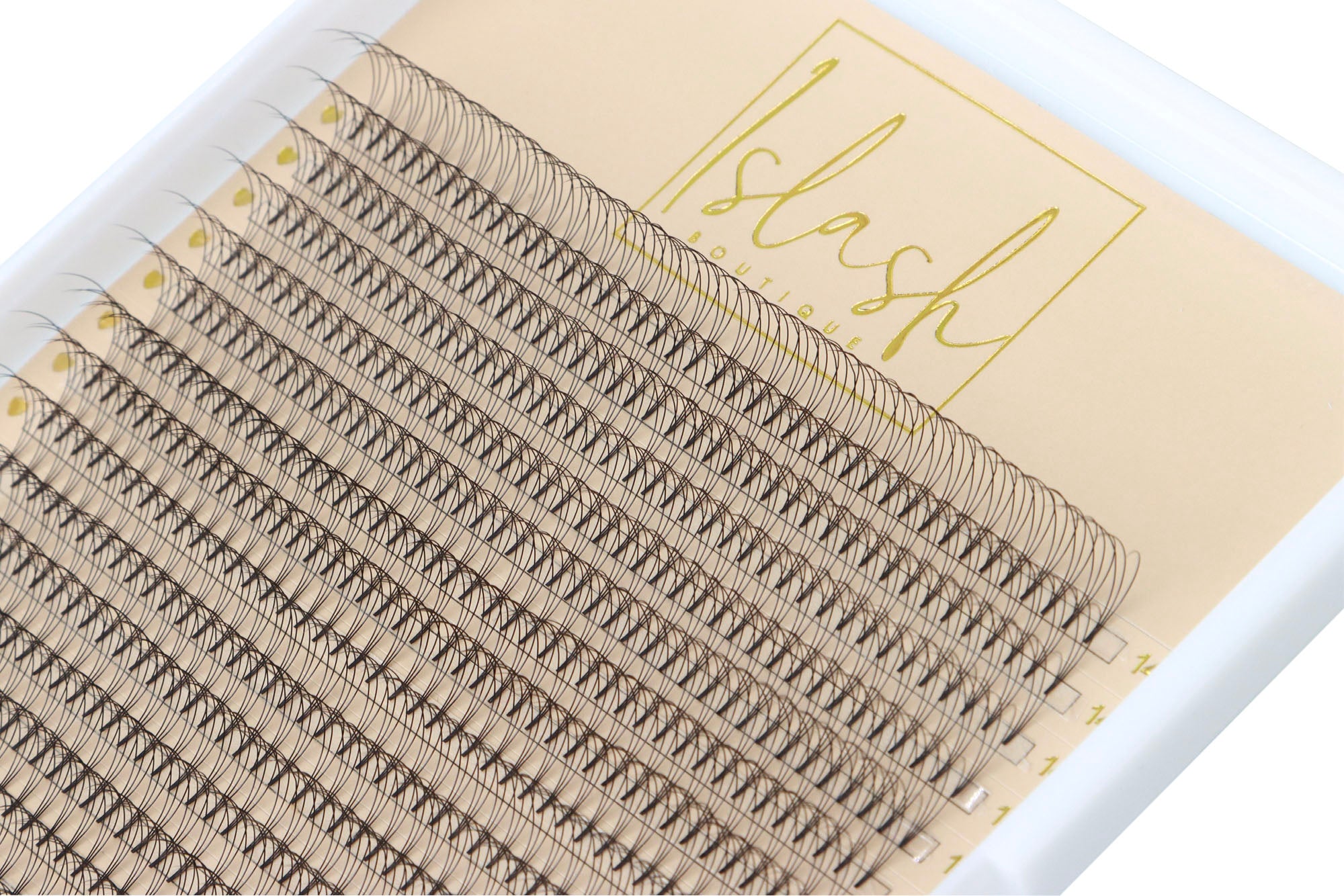 3D 0.10 - XL TRAY
These pre-made lash trays are designed to help with speeding up the lash application process. Heat bonded and hand made from a silk fibre these extremely light weight lashes have the thinnest base on the market and will cause 0 damage to your clients lashes when applied correctly. These lashes are made of the highest quality silk and will maintain and hold their curl.
Heat Bonded at the base
Lengths 9mm - 14mm
Single size trays
Short stem
Super fine and fluffy
Cruelty free
D Curl!
We are in the process of changing from no logo trays to our own logo trays, please keep in mind that your order may be sent with no logo trays - the quality remains the same.
The fans are made from the highest quality material which is what gives it the deep jet black. The colour will give your lash set an even fuller and fluffier look. The fans have been created through heat bonding which means there is no existing glue on the base. Through this process it makes the fans lighter decreasing the likelihood of causing damage to your clients natural lashes. Being made of the highest quality materials the curl in these fans won't drop. You can expect your clients coming back for infills and their lashes still looking fluffier than ever. 
The fans are stuck on a tray using double sided sticky tape making it easy for you to pull off. These are single lengthed trays to maximise the amount of lash extension sets you can complete. The single length trays will ensure you reduce wastage as having a mixed length tray can become confusing.

The short stem creates a more natural looking placement and there will be less gaps in your set as this brings the fans closer to the lash line. A short stem is also perfect for glue usage as you will be less likely to fill the stem with glue creating an overall healthier lash extension set for your clients. 
Correct Usage
It's important to know how to correctly pull the pre-made lash extensions off the tray. To ensure you don't damage the extension always pull them off the tray by pinching the base. Once you have pinched the base pull the extension towards your body and they should peel off whilst holding together. 
This product is intended for professional use only.
"At Islashboutique, we understand the importance of a reliable and efficient shipping service. That's why we partner with Australia Post to ensure your products are delivered in a timely manner, giving you peace of mind.

Your products will be shipped within 24 business hours of purchase.

We offer various shipping options:

Express - delivered within 1 to 3 business days
Standard - delivered within 2 to 10 business days
 
With these shipping methods, you can trust that your order will arrive promptly, allowing you to please your clients without delay. Please note that delivery times may vary depending on your location and any unforeseen circumstances beyond our control. We strive to provide exceptional customer service, and our commitment to reliable shipping is just one way we prioritize your satisfaction."