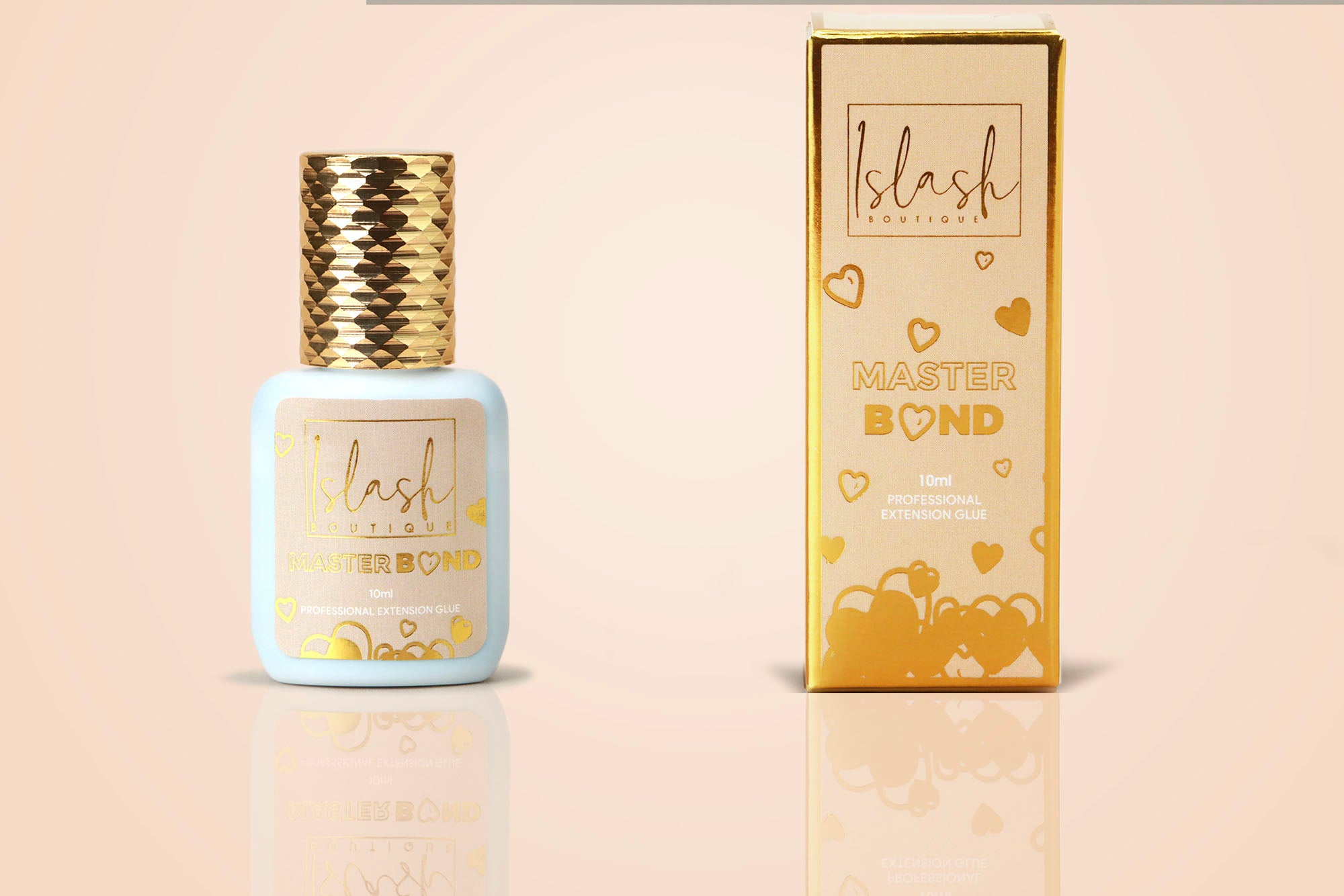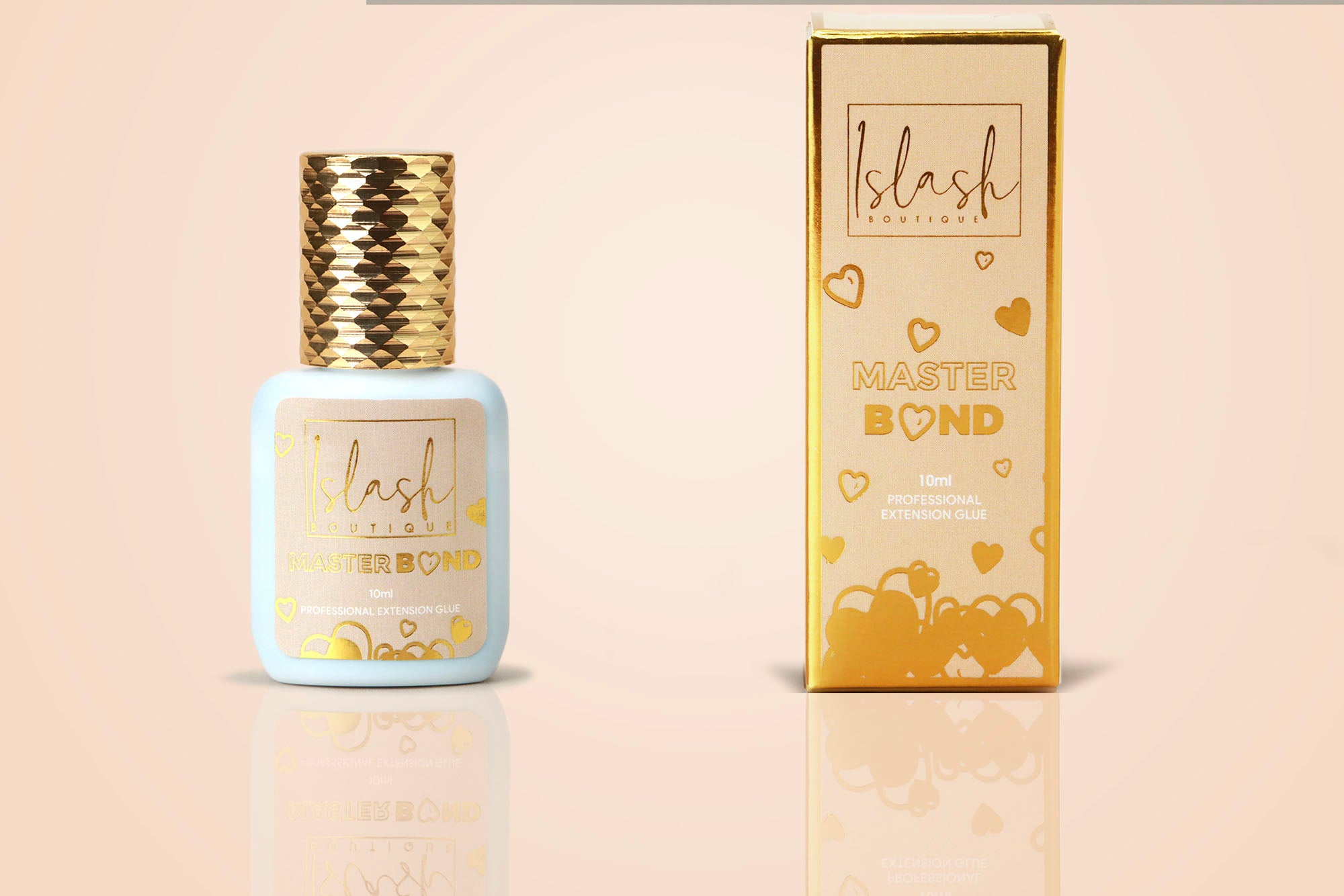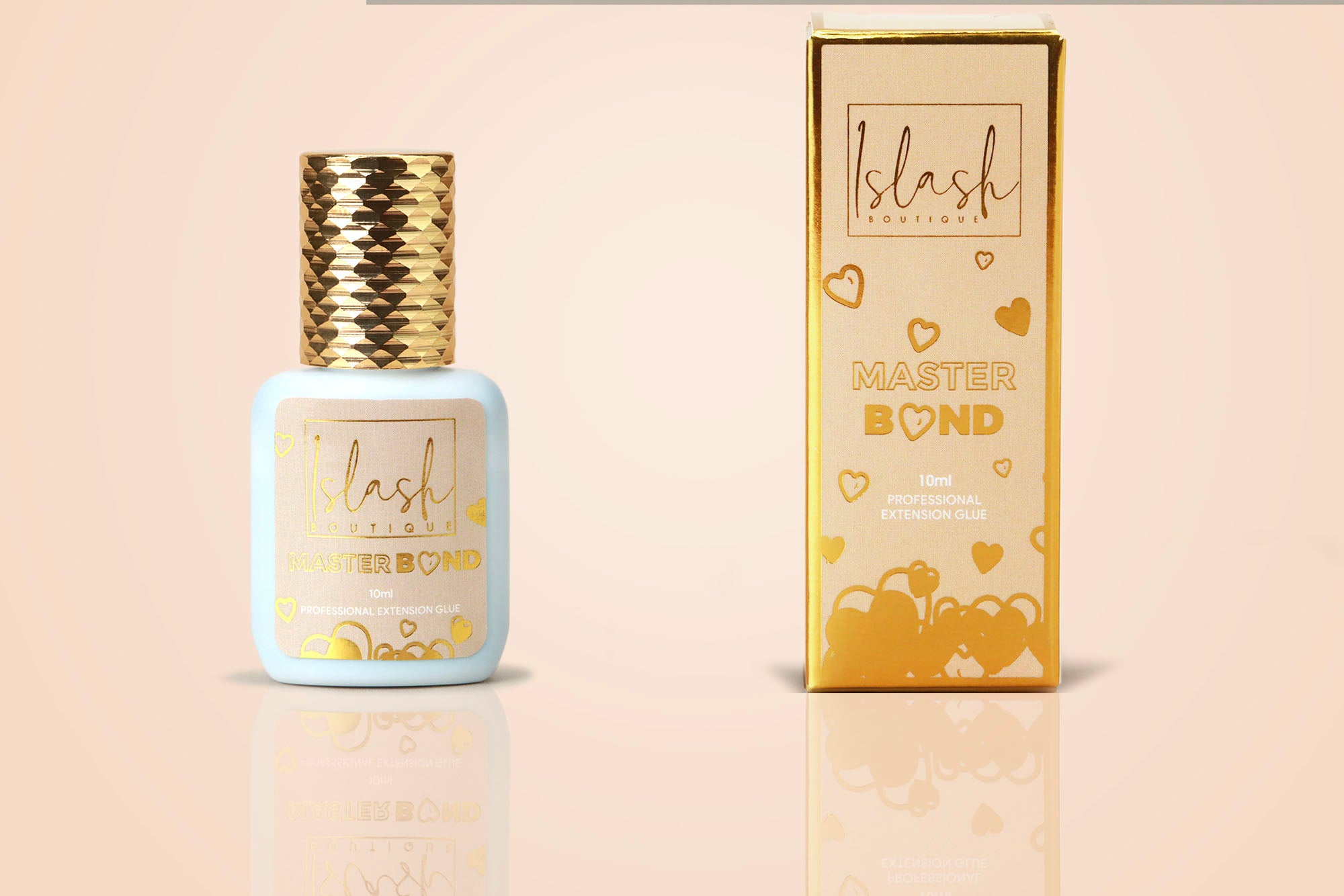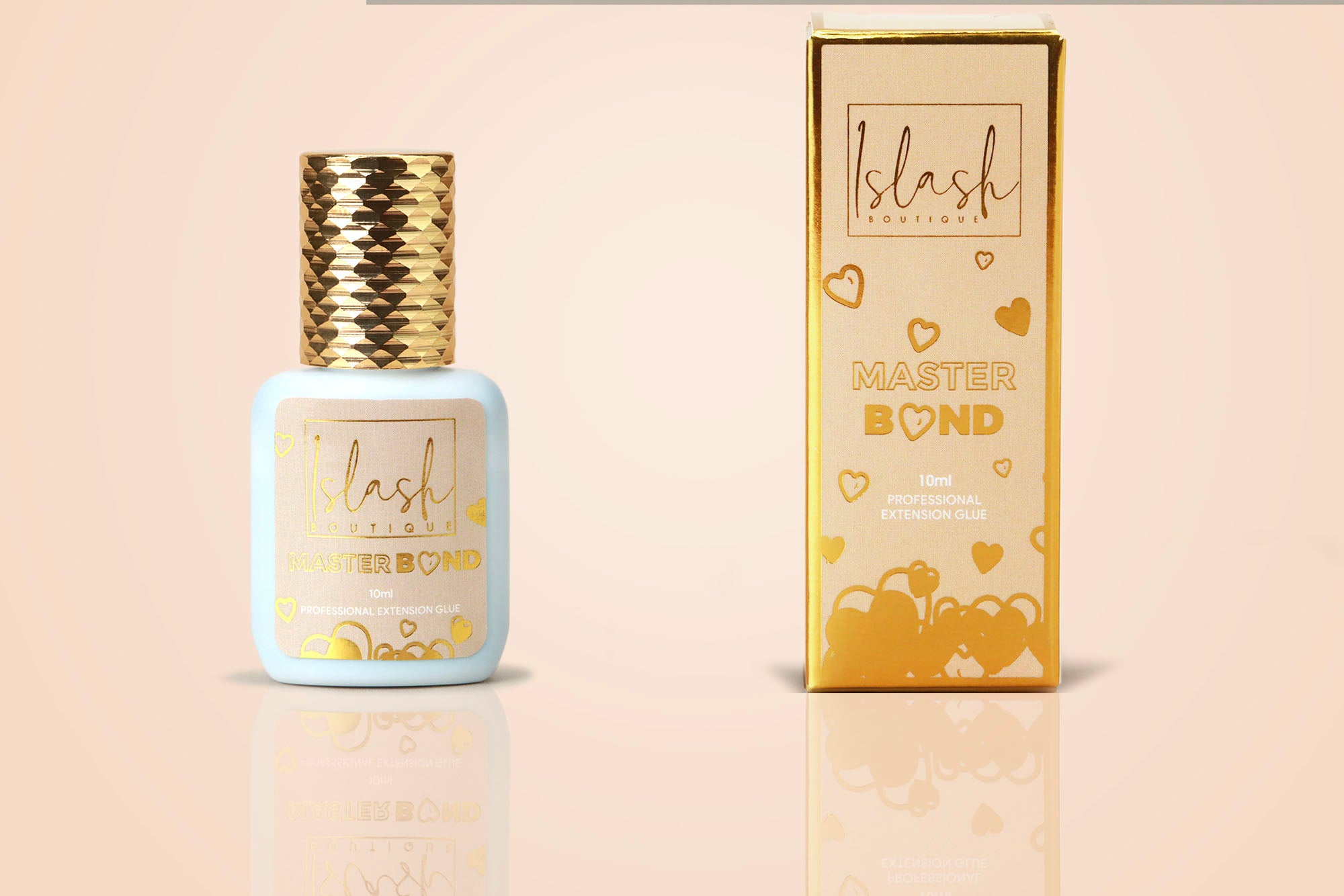 FASTEST DRYING Master Bond Adhesive 10ml
This Master Bond Adhesive! If you love pretty packaging the Master Bond lash glue will pop on your lash trolley. 
With tried and tested retention lasting up to 8 weeks this lash glue is one of our customers favourites!
Durable 6-8 weeks

Drying time 0.5 seconds

Black liquid 

Humidity range 50-70%
This lash glue is intended for Professional use only.
Lash Adhesive can not touch the skin at any time

It's recommended to use the lash glue only on completely closed eyes

Be aware that it is possible to develop sensitivity to this product with time




The glue is designed to be strong holding and you will notice your clients coming back for an infill with almost a full set! This glue can withstand almost any humidity between 48% to 70%.
The master bond glue has been put through rigorous testing and works for all sets classic, hybrid and volume. The Master bond lash adhesive is a great tool to have in your lash kit, with the 0.5 second dry time this is the perfect glue to use on volumes and mega volume sets. Not only is this product an excellent glue we also wanted to give it to you at an affordable price. We've tried it on all sorts of clients, short lashes, long lashes, curled lashes, straight lashes, young lashes and old lashes. The glue can withstand anything you wish to put it through. 
Storage: 
We recommend storing the glue in a cool dry environment opened or unopened. 
Unopened glue has a shelf life of up to 4 months if stored correctly. 
Opened glue should be replaced every 2 to 4 months. To ensure the glue is fresh we suggest replacing glues sooner. 
Recommended Use: 
The master bond lash adhesive is most effective when you use less. So remember less is more! When dipping the lash glue you should only have the smallest blob of glue right on the tip of the lash extension. When done correctly your glue will dry within 0.5 seconds and will create a stronger bond on your clients natural lash. Stronger Bond = Longer retention. 
The glue should be thoroughly shaken for 30 seconds to 2 minutes to ensure the ingredients are properly mixed. For the first time using the lash glue we suggest shaking for a longer period of time.
"At Islashboutique, we understand the importance of a reliable and efficient shipping service. That's why we partner with Australia Post to ensure your products are delivered in a timely manner, giving you peace of mind.

Your products will be shipped within 24 business hours of purchase.

We offer various shipping options:

Express - delivered within 1 to 3 business days
Standard - delivered within 2 to 10 business days
 
With these shipping methods, you can trust that your order will arrive promptly, allowing you to please your clients without delay. Please note that delivery times may vary depending on your location and any unforeseen circumstances beyond our control. We strive to provide exceptional customer service, and our commitment to reliable shipping is just one way we prioritize your satisfaction."