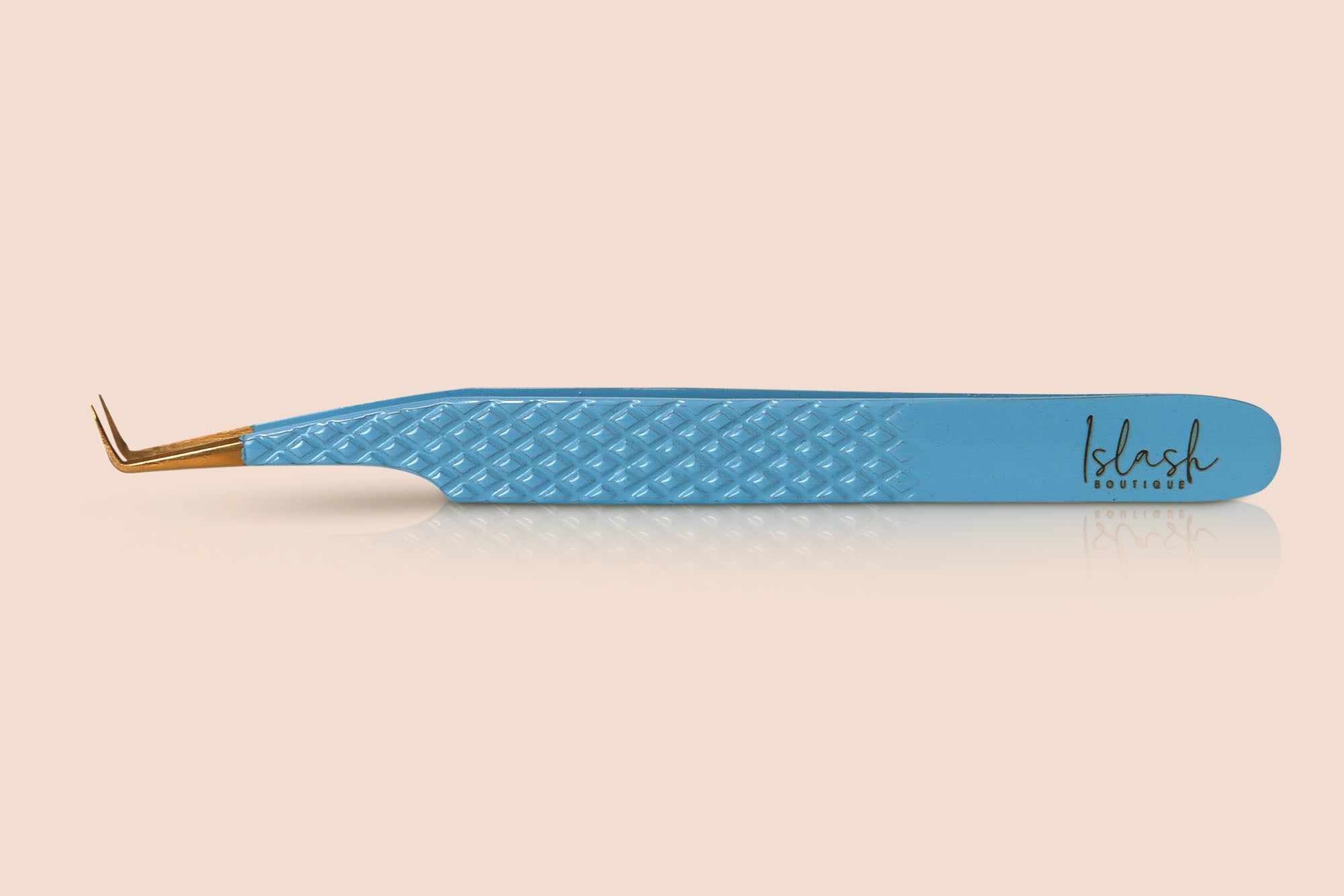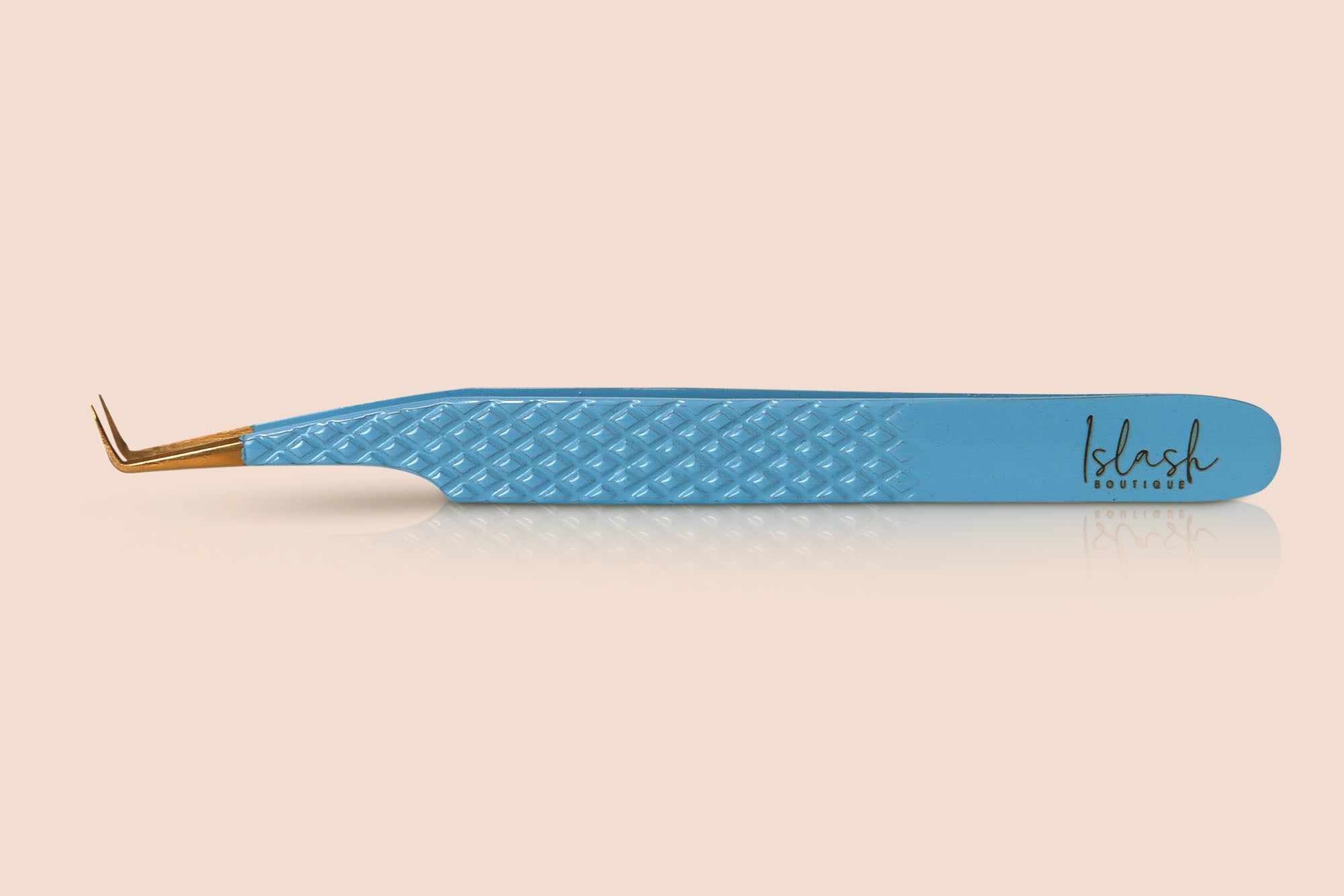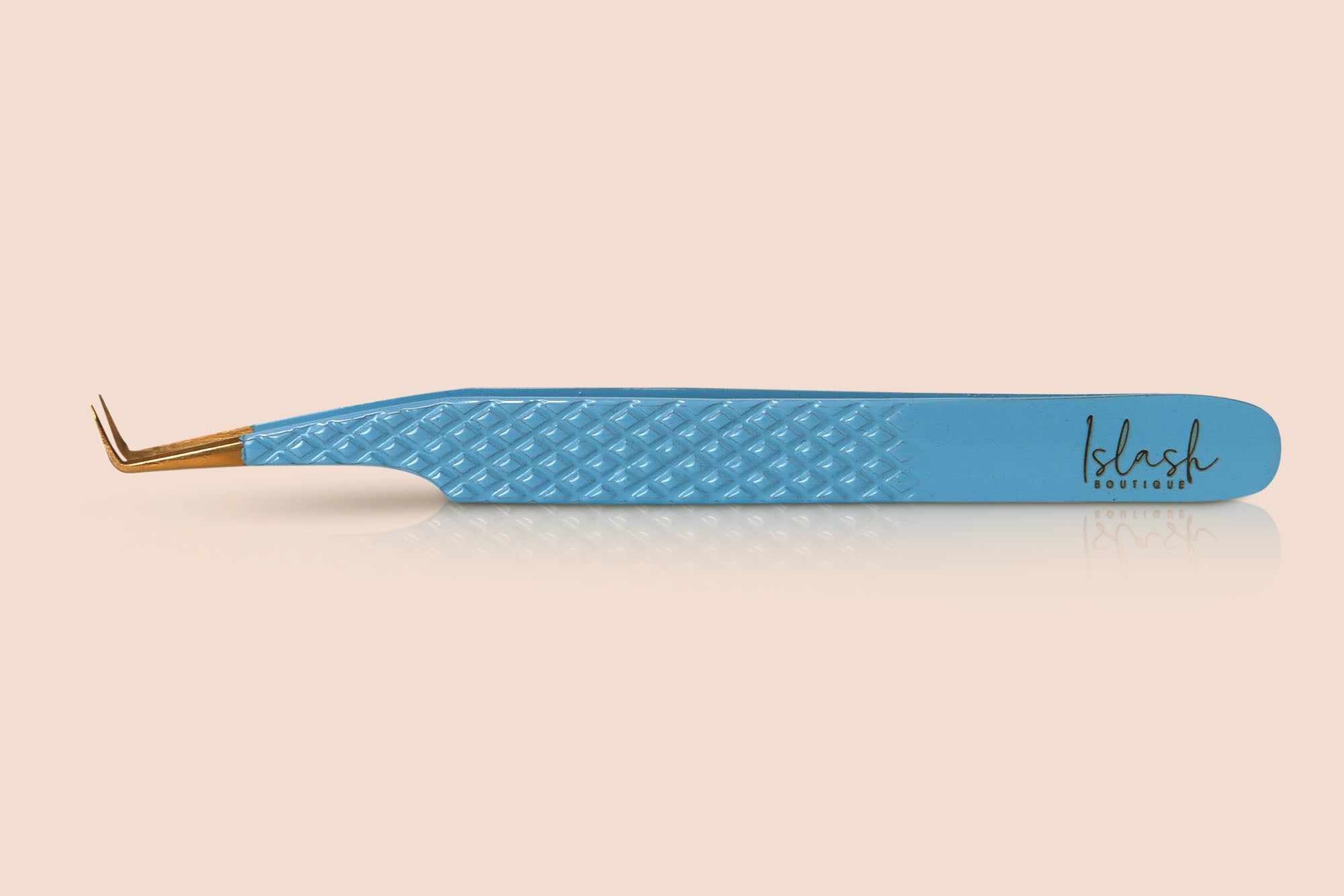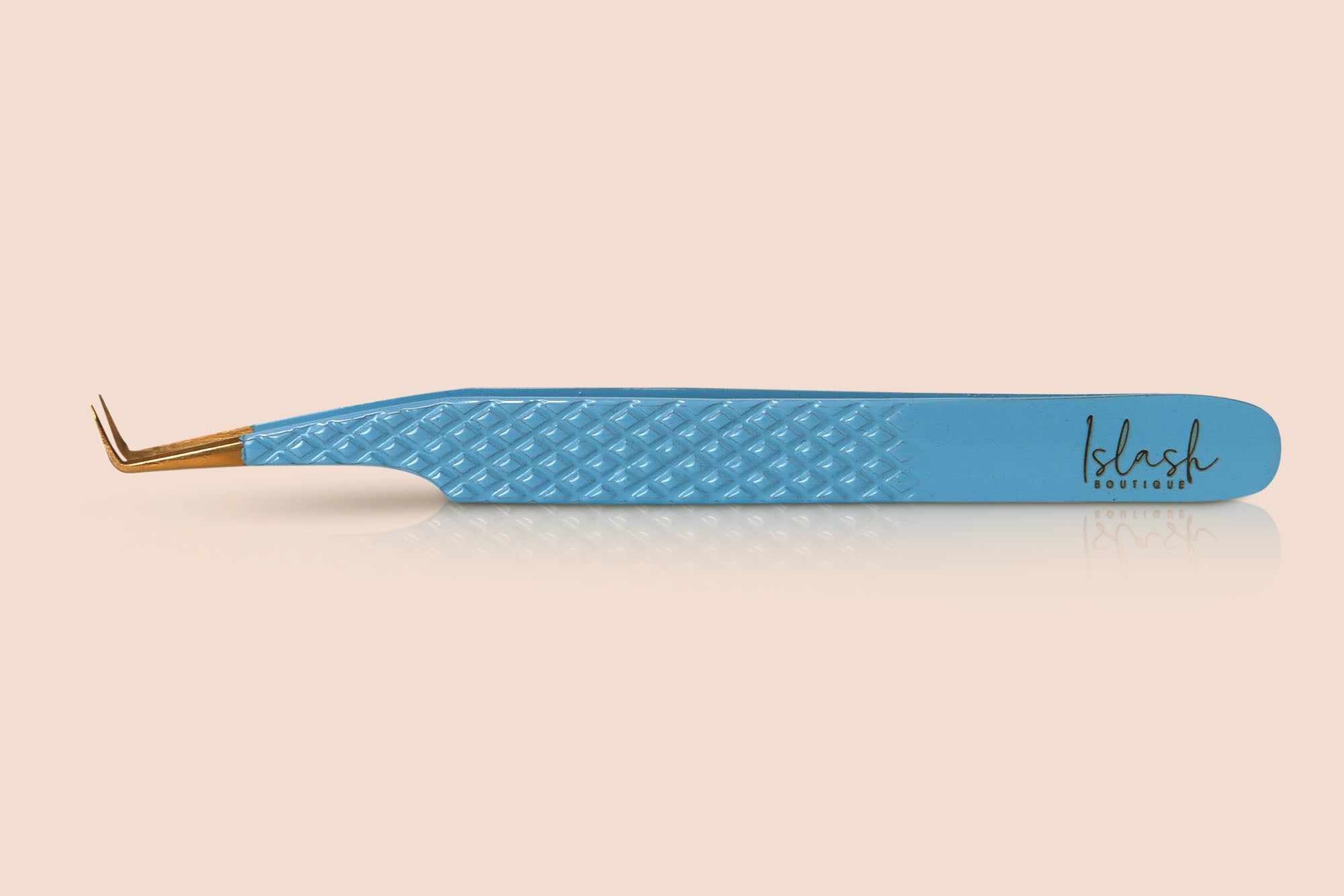 90 Degree Tweezer - Pastel Blue
The 90 Degree Volume tweezer has a tight grip and makes for easy creation of Russian fans. The thin tip of the tweezer will allow you to simply pick up extensions and squeeze them to create an effortless fan.

A lot of lash techs will also use the 90 degree tweezer for classic and pre-made fans. The grip in the middle makes picking up any extension super easy.
The centre of the tweezer has a grip surface to prevent slipping ensuring the tweezers stay closed when you need them to. 

"At Islashboutique, we understand the importance of a reliable and efficient shipping service. That's why we partner with Australia Post to ensure your products are delivered in a timely manner, giving you peace of mind.

Your products will be shipped within 24 business hours of purchase.

We offer various shipping options:

Express - delivered within 1 to 3 business days
Standard - delivered within 2 to 10 business days
 
With these shipping methods, you can trust that your order will arrive promptly, allowing you to please your clients without delay. Please note that delivery times may vary depending on your location and any unforeseen circumstances beyond our control. We strive to provide exceptional customer service, and our commitment to reliable shipping is just one way we prioritize your satisfaction."