5 Reasons You Should Become A Lash Tech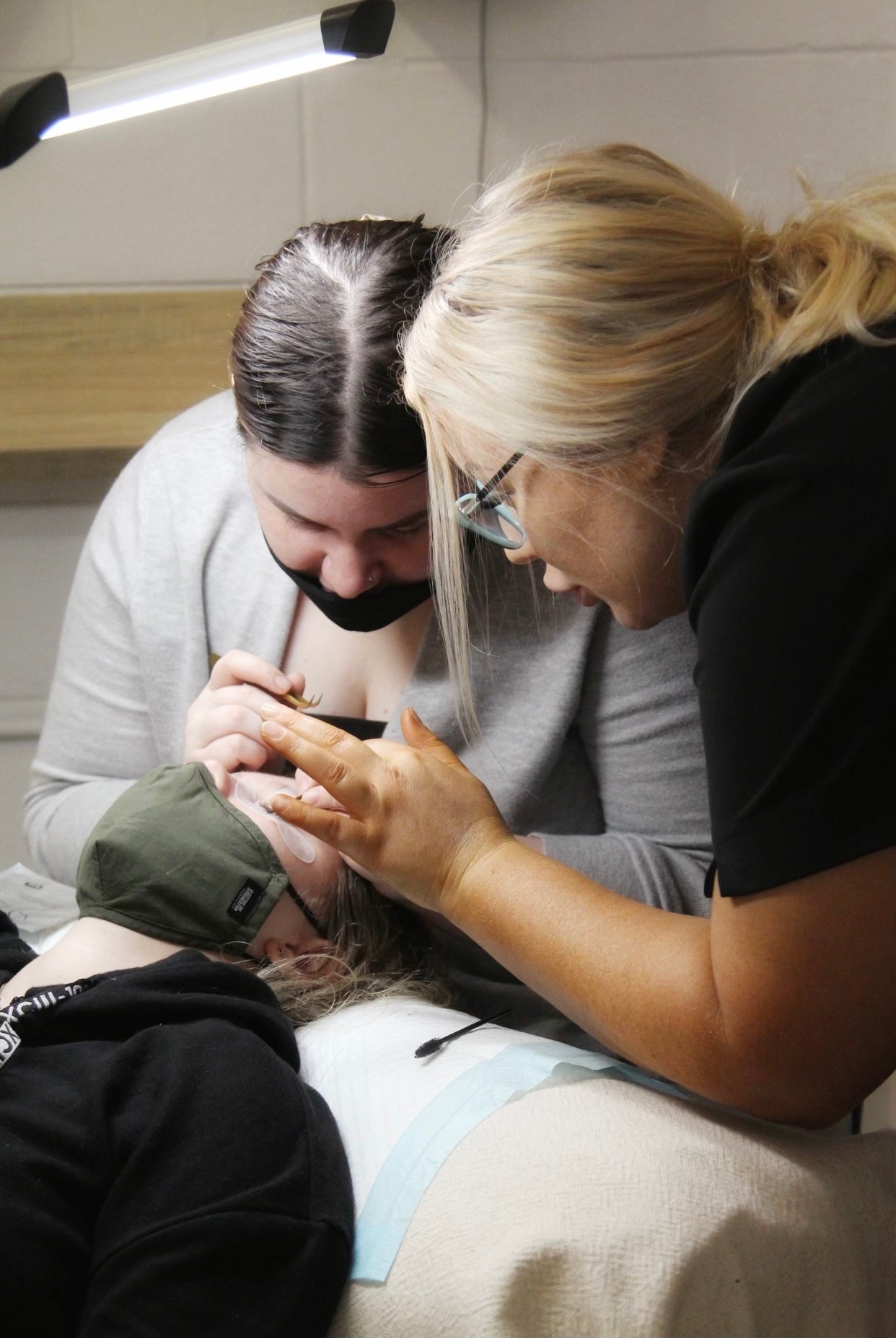 5 Reasons You Should Become A Lash Tech
HELLO FUTURE LASH TECH! ​If you are reading this you are half way to setting yourself free! There are many reasons why we endeavour to start a business and I myself have walked in the same shoes as you!
Whether you want more time for yourself so you can get your nails done during work hours , want more precious moments with your loved ones, looking to make more money or just sick of slaving away at your 9 to 5. Everyone has a burning desire to do more and  if you feel you are on the same boat becoming a lash tech could be your saving grace. It was for me! 
Here Are 5 Reasons You Should Become A Lash Tech: 
1. You Are Your Own Boss - being your own boss opens up countless opportunities for you. You have creative control over your business and will no longer need to report to someone! 1 in 5 people hate their boss and the decisions they make! If you are your own boss you make all the core decisions and have complete control over what you do next! 
2. Scale Your Income - Have you been dying for a pay rise in your current role? Being a lash tech you get paid for the amount of work you put in.  Standard lash pricing is $100 if you need to earn $1000 you know you only need to work roughly 10 to 12 hours to bring in the money you want. Fine tune your technique and you could be making 5 figures a month. 
3.  Low Cost of Education - The educational costs to become a lash technician is next to none if you compare it to  the costs to studying at uni. By investing in yourself you can complete your studies in a short amount of time (3-4 days to be exact) and start seeing a return on your investment straight away. 
4.  Low Costs To Start Your Business - When people think of starting a business they think about all the costs to hire a shop, products, furniture, etc. The great thing with becoming a lash tech and doing the Islashboutique course is we provide you everything you need to get started. A free beauty bed, ring light and lash kit to kick start you into the industry. There is nothing else you need to start generating income (unless you want the pretty decorations - I'm guilty of this). Simply set everything up in the comfort of your own home!  Also we deliver everything for FREE!
5. More Time For You!   -  As a lash tech you choose your own hours! You can choose to work 80 hours a week and rake in the cash or do what I did and only work 2 to 3 hours a day and still earn $75k+ a year! Being a lash tech and your own boss allows you to work when you please. Open up your schedule to suit your lifestyle and set yourself free!
These are just some of the very few reasons why you should become a lash tech! Stop doubting your ability!  The hardest part in making a change is pulling the trigger! If you start today don't look back and  believe in yourself! 
Still not convinced? 
Enquire today ONLINE LASH COURSE  and you will also receive your FREE Beauty Bed, Ring light and Lash kit! 
Ready to get started? 

Book a call with a consultant today